When purchasing sports flooring and looking for the best types of sports flooring, it is important to understand what matters most to you and the key factors that need to be considered. Various sports floors are available, but knowing what to look for matters the most. The selection of the right products must consider the needs and budget of clients.
If you are interested in buying sports or gym flooring, you need to know the advantages of sourcing sports and gym flooring from China. Sports flooring, or athletic flooring, is a specialist area of manufacturing, and it isn't easy to find a company that can provide you with what you need at the price you want. However, several companies in China can manufacture sports flooring for international export.
Why buy from China?
When you buy sports flooring from China, the quality will probably be better than anything you can get elsewhere. This standard remains because Chinese sports or gym flooring has been tested under the most rigorous conditions possible. China has hosted many international sporting events over the last few years, and they have had plenty of opportunities to test its products under various conditions. As a result, they have developed an extremely durable and hard-wearing product. The same cannot be said of manufacturers in other countries who don't have access to such high-quality testing facilities.
China has also become a major player in the world economy, and as such, it can produce products at very low prices. Some may be skeptical about the quality of products produced by China, but there are plenty of high-quality Chinese factories that can offer you high impact products.
In addition, most Chinese factories are willing to work with small orders and offer fast turnaround times.
What are the types and application scenarios of purchasing floors?
In the face of different application scenarios, the choice of flooring is different. Generally speaking, the choice of flooring can be divided into two categories: one is wood flooring, mainly including solid wood composite flooring, bamboo flooring, and other products; the other is plastic flooring, mainly including PVC sports floor, gym rubber flooring, and PP interlock tile.
What are the different flooring options available?
Here are some of the best sports flooring options for different types of sports courts:
Hardwood Sports Flooring
Hardwood sports flooring is the traditional choice for basketball courts and other venues. Hardwood floors offer a level of bounce unmatched by any other flooring option for indoor sports. They are also easy to maintain, but they require refinishing every few years or so to stay looking their best. Hardwood flooring material has a very long lifespan and can provide incredible value over time.
Vinyl Flooring
Vinyl is a synthetic material made of polyvinyl chloride (PVC). It comes in many shapes and forms, both rigid and flexible. Vinyl flooring is a good option for sports courts and gym flooring, used for various indoor sports. The surface is available in sheets, and these can be laid out in any pattern, including gem pattern, lychee pattern, sand pattern, etc. Vinyl sheet flooring offers a non-slip surface that is also easy to clean and maintain. The material is durable, easy to install, has shock absorption, and is resilient to wear and tear. It can be laid out as a single sheet on one section of the court or in sections to create squares or rectangles.
The sports or gym flooring option comes in both slip-resistant and non-slip varieties, making it suitable for both indoor and outdoor use. The smooth surface of vinyl flooring makes it ideal for use with basketball courts, tennis courts, badminton courts, and other gymnasiums where it will not apply much friction during the game. Vinyl floors come in many different styles, colors, and textures. Some vinyl floors even look like wood flooring. They'reThey're also much more affordable than hardwood floors when talking of price.
Gym Rubber Floor
Gym flooring tiles are among the best gym flooring options because they provide a cushioned surface that protects against injury and absorbs impact. The gym rubber floor keeps your facility free of unnecessary hazards. It provides your athletes with a safer environment, but it also gives you a cleaner look. Rubber gym flooring is easy to maintain and can be used in many areas throughout your athletic facility. It'sIt's the best option for multi-purpose facilities. You can use it in weight rooms, fitness centers, and gyms. Gym rubber flooring is an excellent choice for athletic facilities because of its durability and safety features. Rubber floors are resistant to abrasion, staining, and tears. They'reThey're also resistant to mold, mildew, and bacteria growth.
PP Interlock Tile
The PP interlock tile is the best choice for those looking for a quality sports flooring solution. The PP interlock tiles are made of polypropylene, an extremely durable material. It can withstand heavy loads, maintain its shape, and does not wear out after years of use. However, what makes the PP interlock tiles special is its special interlocking system which provides stability to the whole system and makes it possible to install the tiles without using any glue or other bonding materials. This fact allows you to install your new sports flooring in no time and without much effort involved. In addition, the tile surfaces can be smooth or textured, which depends on the sport you will use them for. To sum up, I would say that the PP interlock tiles are a perfect way to go if you want to have a high-quality sports flooring installed in your home or training facility.
What are the follow-up installation and maintenance of purchasing a sports floor?
Let's look at what we need to pay attention to when installing.
Before laying the floor on the playing surface, you must choose qualified construction personnel to install it according to the construction regulations; otherwise, it will cause unnecessary trouble when used. The choice of floor staff should be based on their situation and specific needs, generally divided into four categories:
The highest level professional sports or gym flooring manufacturers have their installation team with professional technology, rich experience, and rigorous attitude that can ensure that customers buy sports venues for use without any problems. Of course, this service is not free.
The second level is to choose a professional sports venue renovation company with a good reputation and strength. Usually, these companies will have a certain number of professional installation teams and, through years of experience, can guarantee quality and efficiency.
The third level is to find a local professional building decoration company or engineering company to install its flooring products. The formal installation company has relevant qualification certificates issued by relevant departments.
The fourth step is that after using it for some time, it is necessary to clean regularly to keep the surface clean and tidy. It is also necessary to seal all cracks in time. Do not use too much water when cleaning. It is easy to cause bacterial growth and affect sports safety. Do not expose directly to sunlight for a long time, do not spray acid or alkaline liquid on the ground, do not play with high heels or sharp objects, and do not place heavy objects on the ground surface for a long time; otherwise,, the ground will be deformed!
What is the choice of brands and factories for sports flooring?
When choosing a sports floor, you need to consider the choice of brands and factories. The brand is the core competitiveness of product development, and it is also an important symbol to measure the strength of manufacturers. It is necessary to study the brand influence of sports flooring companies to select more suitable flooring products for enterprises.
With the continuous development of the industry, more and more companies are joining the ranks of the flooring industry, and there are many sports flooring manufacturers. To choose a good sports venue with good quality and price, we recommend choosing a well-known brand with good service.
You should consider a factory inspection before ordering from a vendor. This act ensures that the purchased product meets your expectations and the equipment is adequate to produce your orders.
If there is no way for you to visit the factory personally, or if the supplier refuses an on-site inspection, you should consider hiring an independent third-party inspection company to carry out a factory audit on your behalf. They can verify that the supplier has the required experience, expertise, and capacity to fulfill your order, and they can report back on the condition of the manufacturing facilities. In addition, they can perform product inspections and test samples at various stages of production to verify that your expected standards are met.
Some factories may also be willing to use the services of a third-party inspection company as part of their internal quality control procedure. Hence, it is always worth asking them about this option, even if you don't plan to hire a third-party inspector yourself.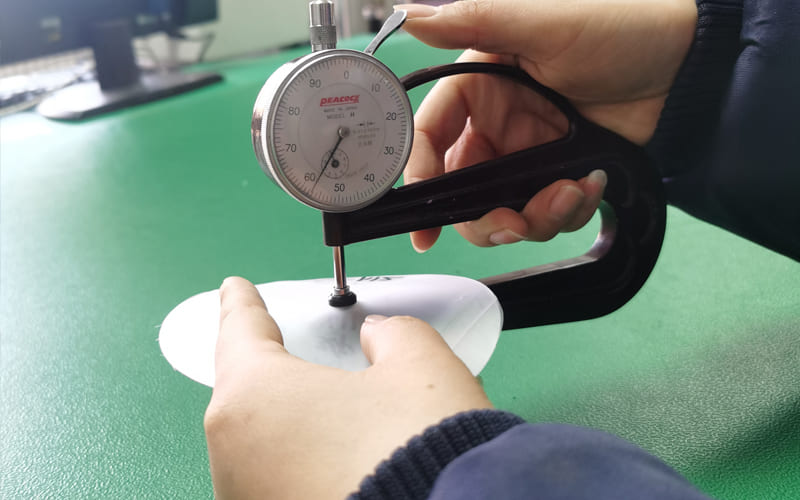 The factory will also provide free samples to see what the product looks like. The samples are usually made from recycled material. This fact means that they do not use harmful chemicals in making them.
A good factory will also give you a warranty on their products and workmanship. This assurance ensures that if there is any problem with the products in the future, you can get them fixed without paying for them.
A good factory will also allow you to create your designs for sports flooring. Sports flooring material is used in many different places, including basketball courts, tennis courts, and even gyms. The best way to get the most out of your sports flooring is by customizing it with your designs. Ensure that the company can do this for you before making any purchases.
If you are looking for the best sports flooring manufacturer for indoor sports, then Teelandfloor is your destination.
Why Teelandfloor?
Teelandfloor Industry is a professional sports flooring manufacturer based in China. We design and produce sports floorings with the best flooring materials. Our floors test durability, provide shock absorption and provide great surface traction for athletes.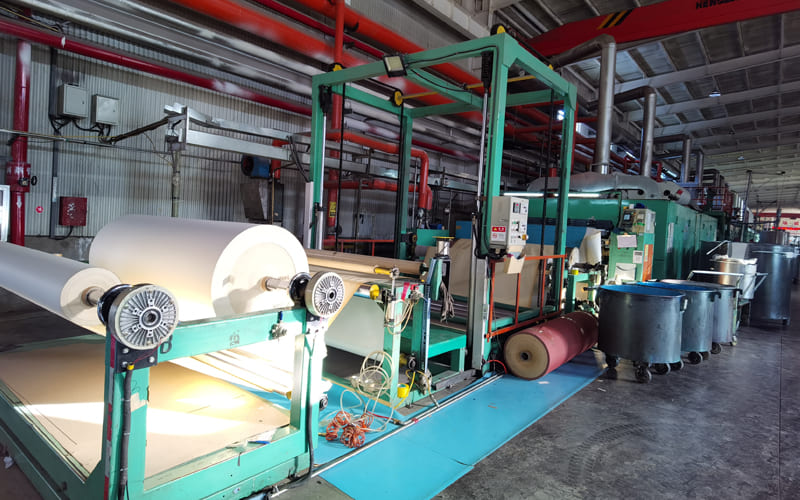 Our products are used in various stadiums, community centers, and schools. We create different surfaces for sports like basketball courts, tennis courts, volleyball courts, and other multi-purpose courts. We have been providing our services for over 12 years now, making us one of the most experienced companies in this segment.
Our floors are designed to offer comfort to players and reduce the risk of injuries. They also offer great resistance to weather conditions and extreme temperatures.
Teelandfloor Industry is committed to providing the best quality sports flooring with durable materials that are easy to maintain.
What are the advantages of choosing Teelandfloor?
The advantages of choosing Teelandfloor sports flooring include:
The Teelandfloor sports flooring offers a unique and innovative product made with 100% recyclable materials, easy to transport and install, to provide a safer and more comfortable playing surface for athletes in their sports facilities.
Teelandfloor has experienced installation personnel to ensure that our products are installed on-site as required by customers and ensure that our products are installed according to the product drawing and construction process design standards we provide.
Teelandfloor has a complete set of sports flooring products, including pvc sport floor,gym rubber floor,pp interlock floor and other types of sports flooring products.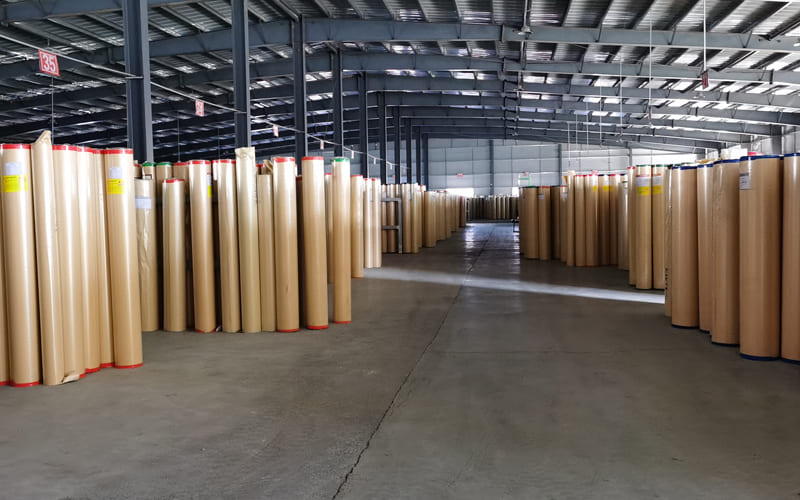 Teelandfloor has an intelligent R & D team composed of professional technical engineers. We can provide professional, personalized design according to customers' requirements for the specific use environment of each customer's venue.
Teelandfloor has a professional production team that can ensure product quality and delivery time and provides customized services for customers.
In addition, thanks to its high shock absorption capacity, the risk of injury to athletes is reduced while offering greater comfort and safety when practicing their sport. On the other hand, it reduces muscle fatigue by 15%.
Teelandfloor sports flooring also has another interesting advantage: it allows you to save energy by absorbing more than 85% of sound and vibrations. Its installation does not require adhesives or special tools, which means less time.
Contact Teelandfloor today to find out more about our products and services! We would be happy to help you choose the right sports flooring for your needs.