When it comes to finding a reliable vinyl commercial floor supplier, you should keep a few things in mind. First, by working with a company that designs and installs customized vinyl floors, you will have a great quality floor installed at an affordable price. Also, you won't be able to choose from the least expensive vinyl product on the market; instead, you'll get a top modern commercial vinyl flooring product for your business. Here are guidelines to help you find a reliable supplier.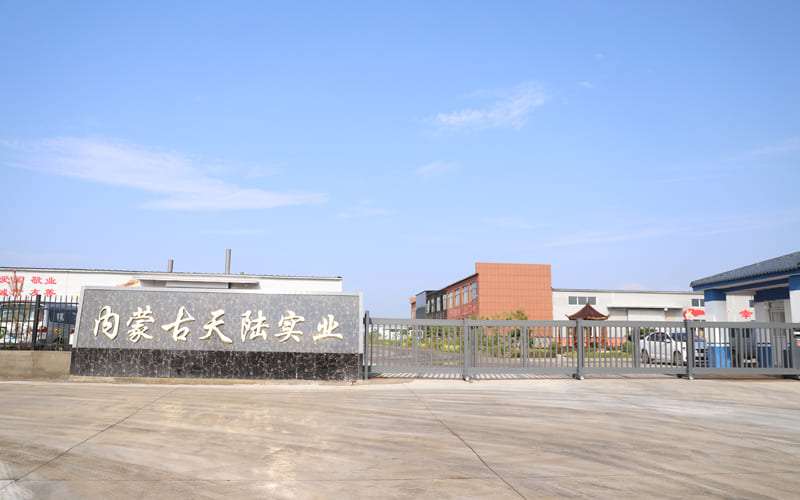 How to get the best Flooring Supplier in 2022
Many brands claim to be the most efficient, but you cannot trust all of them. How do you know the ones to trust? You can know through the source of their flooring, which you directly order from a supplier through a factory or a trading company. Some people prefer to do their research and buy products directly from manufacturers. Here are the advantages of choosing factories over trading companies:
The main advantage of choosing factories over trading companies is that it allows customers to control the outcome of their expected products. Because you have direct access to production resources, you can inspect your vinyl tile production throughout the process and ensure that everything is done correctly.
Another advantage of getting your vinyl floors from manufacturers instead of trading companies is the moderate price you get over your floors. Trading companies rely on outside sources for their raw materials and finished goods, which significantly increases overhead costs.
When you buy your vinyl plank or floor from a factory, the product is more likely to be consistent in disposition than what you purchase from a trading company. It is confirmed that every batch of products is produced under the same conditions at the same time in the factory.
Another advantage of buying from factories is that they provide bulk discounts to their buyers; hence if you buy more than one unit of any particular item from them, you will be eligible for discounts on each unit purchased above one unit. Trading companies do not offer bulk discounts on their goods because they tend to purchase goods in small quantities (smaller than what would be considered a bulk quantity) to sell them at higher prices.
Additionally, there are fewer middlemen between you and the factory. This fact means that there are fewer chances for mistakes and errors in communication, which can save time and money. You will also find more variety when shopping at a factory outlet store than at a regular retail store.
Finally, whether you are dealing with a factory or a trading company, you will have access to different flooring options, like vinyl plank, wood, vinyl, laminate, stone, and so on.
In short, it is up to you to decide whether you want to buy your floors from a factory or a trading company. Weigh the pros and cons of each option and decide based on what is best for your needs.
Nevertheless, the manufacturing industry has experienced a rapid shift over the past decade. The world's largest economies are moving away from a production-based economy to an innovation-based one. Manufacturing is no longer about who makes the most or cheapest products; it's about who can make them better. To meet this demand, companies need to rethink their entire supply chain strategy and look for ways to improve speed, agility, and flexibility in their operations.
Reasons for the direction supply chain transfer from China to Southeast Asia and from the coast of China to the inland
The globalization of manufacturing has had a profound impact on global trade patterns, with some regions experiencing increased demand for their goods while others were experiencing a decline in competitiveness. In particular, there has been an increasing trend toward outsourcing from China to other countries in Southeast Asia due to rising labor costs in China and favorable tax policies implemented by these countries. These factors have encouraged many manufacturers to move their operations out of China and into other parts of Southeast Asia, such as Vietnam and Indonesia.
The increased labor cost in China is driving many companies to look for new production locations. Many companies are moving their manufacturing operations to countries such as Vietnam, Thailand, Indonesia, and Malaysia.
Relevant qualification certification of PVC Floor
To identify a reliable commercial vinyl flooring supplier, you should look for a supplier with the relevant qualification certification of PVC Floor. The most common type of certification in the industry is the ISO 9000 series, which consists of several management standards designed to help organizations meet the needs of their customers and other stakeholders.
A good way to find out if a supplier has the relevant qualification certification of PVC Floor is to ask them for their quality control procedures and ISO certificate. You should also check if the supplier is a member of any trade associations such as the Vinyl Council of America or the European Federation of Polymer Converters. Also, you should confirm if the supplier is IQNet certified. IQNet certification is an international quality certification recognized by over 30 countries. The supplier should also have a good understanding of the different types of flooring available in the market and advise you on which type would be best suited for your needs.
Product lead time and price control
Another important factor to consider when looking for a credible commercial flooring supplier is product lead time and price control. A good supplier should be able to provide you with a product lead time of around two weeks. They should also have a system to control prices so that you don't have to worry about them fluctuating too much.
Professionalism
Additionally, it would help if you also considered the supplier's professionalism. A good supplier will always be professional and courteous when dealing with their customers. These professionals should have a good understanding of the products they are selling and be able to answer any questions that you may have.
Customer Service
When looking for a dependable flooring supplier, excellent customer service should be one of your top priorities. You should also consider the pre and after-sales service of the supplier. A good supplier should serve you with a high level of customer service and support. They should also have a system in place to deal with any problems you may have after receiving your products.
Ensure that the supplier you choose is easy to contact on through his phone number and quick to respond to any questions or concerns you may have. The last thing you want is to place an order with a supplier and then wait weeks for a response.
After-Sales Service
After-sales service is also important. Once you've received your products, ensure that the supplier will assist if you have any problems. A good after-sales service team will resolve any issues you have in a timely and efficient manner.
Installation Guide
A good supplier should also provide you with an installation guide. This guide will help ensure that your products are installed correctly and that they meet all of the necessary safety standards.
Warranty and Returns Policy
When looking for a credible flooring supplier, it's important to find one that will last longer and give a warranty on its products. These benefits will give you peace of mind knowing that you'll be covered if something goes wrong.
Finally, you should also ensure that your supplier has a good returns policy. This awareness will allow you to return any products that you're not happy with without worrying about losing your money.
By considering all of these factors, you will find a credible commercial vinyl flooring supplier that can provide you with the products and services you need. Teeland is one such supplier that meets all of these criteria.
Why Teeland?
Teeland is a leading manufacturer of PVC floors with over 20 years of experience in the industry. We are also ISO、CE、Rohs、Reach certified, and a 15-year warranty backs our products.
We approach every client relationship with the same professionalism and dedication that we would expect from any vendor we work with. Here are just some of the reasons why you should choose Teeland:
Timely Response
You will receive timely responses to all inquiries, including quotes and proposals.
Pre-Sales Services
We help you with a personalized price quote and offer the best solution according to your requirements. Our experienced team will ensure you get the best value for your money, whether a single point solution or a complete integrated system.
After-Sales Services
Our technical support team is always ready to answer any questions you may have during the installation and operation of our products. Your satisfaction is our priority!
Integrity with Services
We take pride in being honest and straightforward about our pricing structure, product features, and capabilities, so there are no surprises regarding a purchasing decision.
Real Factory
Teeland factory is located in shijiazhuang city, hebei Province, China. With a total area of 160000 square meters and more than 300 employees, it has become the largest manufacturer of flooring sheets in China. The factory is equipped with advanced equipment and complete testing facilities to ensure a consistent
quality product.
Advanced Equipment
At Teeland, we use advanced equipment to ensure the excellence of our flooring system.
Varieties of Modern Products and Services
We offer an impressive range of products and services, Teeland has many different flooring styles and colors, including vinyl sports floors, commercial vinyl sheet, and custom vinyl sheet.
Teeland Vinyl Sport Flooring
Teeland Vinyl Sports Flooring is a perfect, buffering , and durable flooring option that is apposite for basketball, badminton, tennis, table tennis and other courts. It is available in various colors and can be customized with logos and custom patterns. It gives the best athletic performance and is easy to clean and maintain.
Teeland Commercial Sheet
Teeland Commercial sheet is a stylish and practical choice for office spaces, retail stores, restaurants, wearhouse, hospital and other commercial environments. They are available in various colors and styles and can be customized with logos and other graphics.
Teeland Custom Vinyl Flooring
Teeland Custom Vinyl Flooring is a great choice for creating a unique look for their home or business. We can print any design or image onto the vinyl flooring, so you can let your creativity shine.
We also give a wide range of colors to choose from and offer a wide range of vinyl flooring products. We have an extensive range of commercial flooring, which you can use in various places such as warehouses, offices, schools, hospitals, and other public buildings. We have different types of flooring that are suitable for different applications.
Our products are made from high-quality materials so you can be sure that they will last long without any problems or maintenance issues. Our products are also moisture resistant, so they will not get damaged easily due to excessive moisture in the air or on the surface of your floors.
You can count on Teelandfloor's team for every durable vinyl flooring you order from us. When you contact and shop at Teelandfloor, you'll find great prices on top brands! With our unique search tool, you'll be able to find the exact style you want at an unbeatable price.
Contact us today to learn more about our products and services. We are Open! Call to schedule an appointment today with this phone number: +8618633896825.